20+ Best Brands to sell in the Poshmark "Home Market"
Disclaimer: Please note that this post may include affiliate links and I will earn a commission if you make a purchase with those links. As an Amazon Associate I earn from qualifying purchases. This helps support the blog. Thanks for your support!
Read Time:
3 Minute, 56 Second
Back in 2019, Poshmark made a huge shift from being a fashion marketplace and moved into the Poshmark "Home Market" category.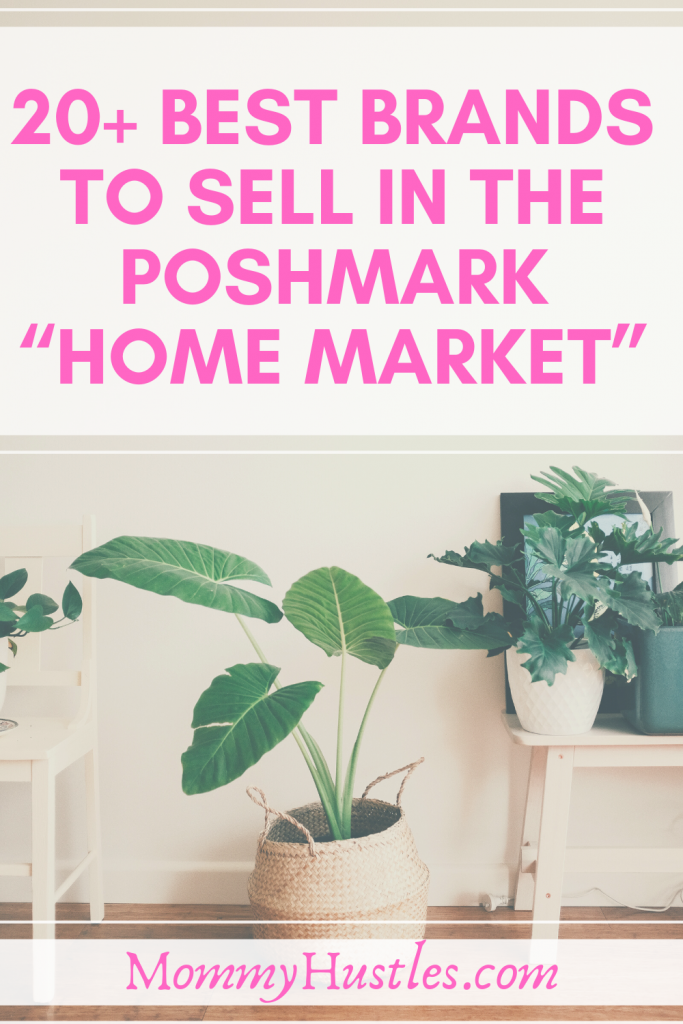 Poshmark is now allowing the sales of house wares such as decor, art, organization products, homemade crafts and so much more. They even created a "Home Market" so that shoppers could easily narrow down their search to only this category. See more about the Home Market here.
As a longtime Poshmark seller, I'll be honest and tell you that I was not excited about the Poshmark "Home Market" when they rolled it out. I thought moving away from fashion wouldn't be a good move. But it seems to be doing really well!
I have dabbled a bit in this market and found that it is worth it when you know exactly what items and brand to look for.
Poshmark is by far my favorite app for reselling fashion. You can sign up here using code "MOMMYHUSTLES" for a free $10 credit to shop with!
Below are the categories and subcategories that are allowed in the Poshmark "Home Market" category.
"Home Market" Main Categories
Accents, Bath, Bedding, Dining, Games, Holiday, Kitchen, Office, Party Supplies, Storage & Organization, Wall Art
Poshmark "Home Market" Subcategories
Accents
Accent Pillows, Baskets & Bins, Candles & Holders, Coffee Table Books, Curtains & Drapes, Decor, Door Mats, Faux Florals, Furniture Covers, Lanterns, Picture Frames, Vases
Bath
Bath Accessories, Bath Storage, Bath Towels, Beach Towels, Hand Towels, Mats, Shower Curtains, Vanity Mirrors, Vanity Trays, Wash Cloths
Bedding
Blankets & Throws, Comforters, Duvet Covers, Mattress Covers, Pillows, Quilts, Sheets
Dining
Bar Accessories, Dinnerware, Drinkware, Flatware, Mugs, Serveware, Serving Utensils, Table Linens, Water Bottles & Thermoses
Games
Board Games, Card Games, Puzzles, Outdoor Games
Holiday / Christmas
Garland, Holiday Blankets & Throws, Holiday Decor, Holiday Pillows, Ornaments, String Lights, Wreaths
Kitchen
Bakeware, BBQ & Grilling, Coffee & Tea Accessories, Cookbooks, Cooking Utensils, Cookware, Food Storage, Kitchen Linens, Kitchen Tools, Knives & Cutlery
Office
Arts & Crafts, Binders & Folders, Calendars, Labels & Label Makers, Notebooks & Journals, Pencil Cases, Planners, Shipping Supplies, Stationery
Party Supplies
Cake Candles, Cake Toppers, Cards & Invitations, Decorations, Favors, Gift Wrap, Hats, Party Lights, Disposable Tableware
Storage & Organization
Closet Accessories, Drawer Liners, Garment Bags, Jewelry Organizers, Makeup & Brush Organizers, Storage
Wall Art
Art & Decals, Clocks, Display Shelves, Hooks, Mirrors, Tapestries, Wallpaper
Prohibited Items
Common examples include, but are not limited to: glassware, cutlery, appliances, and furniture. Fragile items that fall within our catalog are supported.
Best Selling Brands in Poshmark "Home Market"
1. Rae Dunn
2. Disney
3. Starbucks
Anything that has the Starbucks logo on it has a resale value. Over the years, I've picked up many Starbucks mugs, cups, canisters, etc. because they are usually only sold for a limited time and there is a huge following for all things Starbucks.
5. Bath & Body Works
6. Kate Spade
Target has always been known for their low-price stylish decor and housewares. They also have a few in-house exclusive brands, including Hearth & Hand and Opalhouse.
12. Pier One
Anne Marie "Ree" Drummond aka "The Pioneer Woman" has an exclusive collection sold at Walmart. Most of her pieces are for the kitchen and have a funky, vibrant look and farmhouse vibe.
14. Hallmark
Opalhouse is an in-house brand at Target that has a boho-chic aesthetic. The pieces are similar to Anthropologie but much cheaper.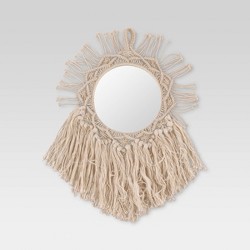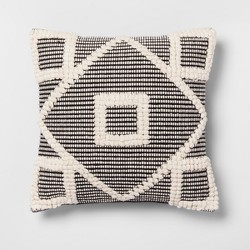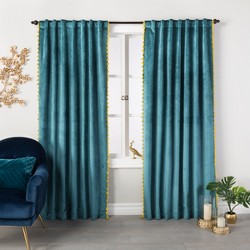 Hearth & Hand is an in-house Target home brand that is in collaboration with Magnolia by Chip & Joanna Gaines.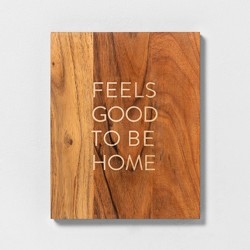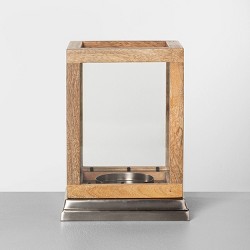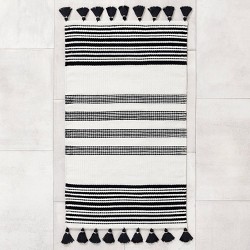 17. Bath & Body Works
18. Hobby Lobby
19. Longaberger
Have you had success with selling in the Poshmark Home Market? If so, let me know in the comments below. I'd love to hear about your experience!
PS: Do you sell across multiple platforms? Vendoo is an excellent tool and game changer in the world of cross-listing. With this listing app, you can post listings on Poshmark, eBay, Mercari, Etsy, Grailed, Depop, Tradesy and Kidizen.
Let's face it, posting across more than one platform is very time consuming. But with Vendoo, you can list on ALL of them at once!