How to Sell on Poshmark for Beginners in 2021
Disclaimer: Please note that this post may include affiliate links and I will earn a commission if you make a purchase with those links. As an Amazon Associate I earn from qualifying purchases. This helps support the blog. Thanks for your support!
Read Time:
6 Minute, 14 Second
The Poshmark app is a fantastic online selling platform with a great reputation. It's also an easy and fun way to learn to sell online for beginners.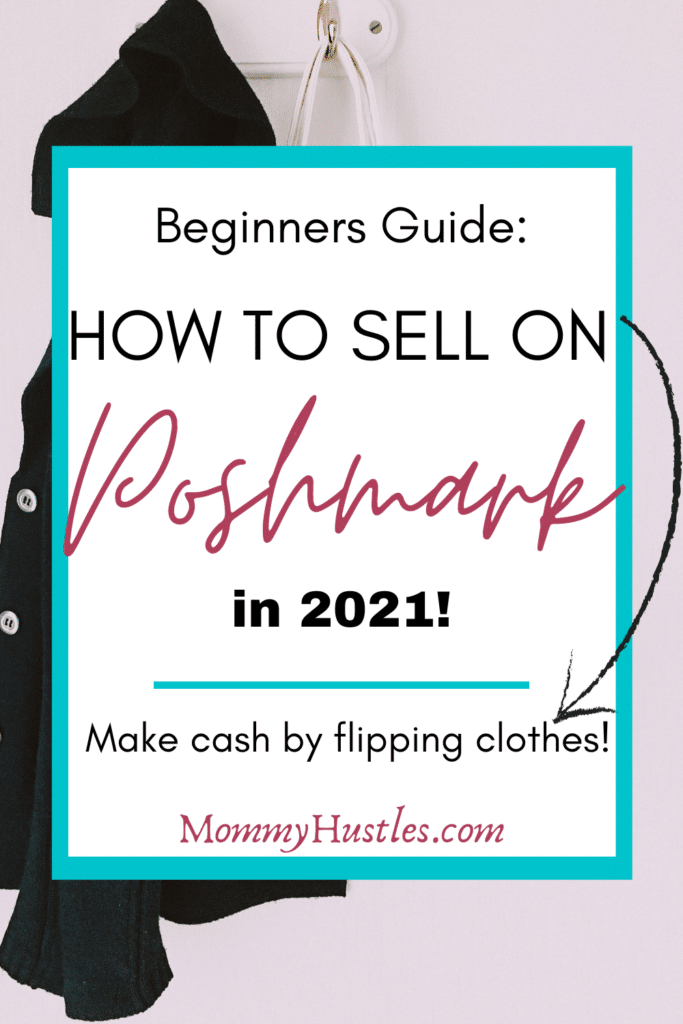 Poshmark started out as a simple app to resell items from your own closet. However, it has grown to sell much more items to many more people, 50 million users to be more accurate.
How can you get started making Poshmark your side hustle? Selling on Poshmark is one of the easiest ways make money online.
Choose Items That Will Sell
If you have items that are trendy and/or items that are designer brands or luxury items, odds are you can sell it on Poshmark.
Unfortunately, it may just take time and making a few bad decisions before you find what works. Research is an important factor!
It's really important to familiarize yourself with brands that sell. Here are a few guides I've created to help you:
How to Check for Comps
In the Poshmark app, go to Shop
Type in the keywords for the items you'd like to research in the search bar
Slide over the search choices to Availability and choose "Sold". You can even choose the price point as a search and use filters to narrow down your search results.
Then, see what sells on Poshmark and for how much. Checking comps is the best way to do research on Poshmark!
You'll want to sell items that sold high at retail as they will often sell high on Poshmark as well. Poshmark buyers want a great deal.
For example: Hunter boots retail somewhere in the $140-$250+ range.
Here are some of the Recently Sold listings of Hunter boots on Poshmark:
Pro Tip: Looking at unsold items is not the best way to price your items. Anyone can post anything for any price. Sold items are your BEST resource for pricing.
Where to Find Items to Sell
First, look in your own closet! Clean out your own personal inventory.
Then, after that, source at thrift stores, flea markets, consignment stores, and garage sales. Just keep in mind to do that research before buying and listing items on Poshmark.
Check out my blog post, 4 FREE Places to Source Items for Selling on Poshmark for more sourcing tips.
Don't be afraid to whip out your phone and use your Poshmark app right there in the store.
That will help you decide if you should purchase it, or leave it right there on the rack.
List your Items in an Appealing Way
Photos
Pictures say a thousand words! Try your best to take great, bright, clear photos (in natural light, if possible!). A solid white background is best.
Poshmark lets you take up to 16 photos. Feel free to post pics in all 16 spots! They've even introduced video recently.
Be sure when taking photos to include any flaws such as holes, tears, stains, missing elements. People will still buy flawed items, but they have to be fully aware that those flaws exist. You want to make your listings as clear as possible.
Try to make sure your item looks its best, such as possibly cleaning it, ironing out any wrinkles, using a lint roller, etc. when listing items.
Also be sure to include an image of the fabric content label and size tag. It's time consuming to have to answer questions later, so try your best to cover all the bases and include as much information as possible up-front.
Check out my best tips for taking Poshmark photos here.
Title
For Search Engine Optimization (SEO), Make the title clear by stating the brand and what the item is, such as "Zara Black Dress", then more details if there is room.
Using SEO-optimized keywords enables your item to come up faster in someone's search for that item.
Bear in mind that your items can come up in searches on Poshmark, Google, Social Media and other mediums on the web. The key is to make sure it's found by the people who are looking for it.

There truly is a buyer for everything. It might take awhile but they'll find it!
Price items slightly higher than you need to
Remember that research we mentioned earlier? It is key.
Also, Poshmark is a very social site. I have personally found that buyers want to be made an offer. The only way you can make an offer and still get what you need as profit, is to price items slightly higher, then make an offer which will include quite possibly a shipping discount also.
You will find that you sell items more often if you make offers.
Poshmark Seller Fees:
Free to list
Selling fee of $2.95 for items under $15
Selling fee of 20% for items over $15
Shipping Costs:
One thing I love about Poshmark is how they simplify the entire shipping process. Poshmark makes it so easy in that they charge a flat fee no matter what the item is, up to 5 pounds. They require the buyer to pay the shipping fees. They use USPS Priority Mail with printable flat rate shipping labels so your buyer receives the item typically within 2-3 business days.
You even have the option to offer free shipping to your customers (you'd pay for this out of your seller fees).
This means that you don't have to weigh your item, you don't have to decide how to ship it, it's just done. You print out the shipping label and…Voila!
Learn more about how I turn my closet into cash on Poshmark.
Share Your Closet!! 
As I've previously mentioned, Poshmark is a very social platform.
The Poshmark algorithm LOVES when you share.
It puts your Poshmark closet in front of more eyes and potential buyers each time you share, which in turn will create more sales for you.
One thing that is required from your Poshmark account as a seller is to share your closet, each individual item, a few times a day.
You will also need to follow other people's closets and share their item on Poshmark a few times a day also.
Poshmark can take a lot of your time when it comes to these things, but the payoff can be so worth it!
There it is! Poshmark for Beginners Guide 2021.
These tips will get you started on a great path to reselling.
In time, after learning your own tricks, and what-not-to-do's, you will find that reselling on Poshmark for beginners is a great way to make money online and enjoy doing it.
Poshmark is by far my favorite app for reselling fashion. You can sign up here using code "MOMMYHUSTLES" for a free $10 credit to shop with!
I use the Vendoo app to crosspost to list as many items as possible and make extra money!
Here are the benefits of crossposting using Vendoo:
Save time by listing across multiple apps at one time
One streamlined Dashboard to analyze your sales data
Track your inventory easily on one place
Vendoo allows you to list items you want to sell fashion items across Poshmark, Mercari, Grailed, eBay, Depop, Etsy, Tradesy, Kidizen, and Facebook Marketplace!